I thought I'd take a few moments to bring you up to date about what is going on in Arthur's Cellar.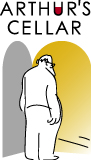 First, here's what is currently available at time of writing – all from Domaine Roger Sabon:
For those of you in the Ottawa area, the following wines surprisingly are still available at the French Boutique in the LCBO's 275 Rideau Street store:
It might be possible to have someone at your local LCBO get in touch with the French Boutique in Ottawa and have them transfer some of their Sabon treasures for you.
Like it is here, conditions are very difficult for wineries everywhere. They are down to minimal staff and their suppliers are being severely hampered as well. Never-the-less, we have been able to keep the flow of wine coming, even if it is a trickle. Here's what's in our vinous pipeline:
Domaine Palon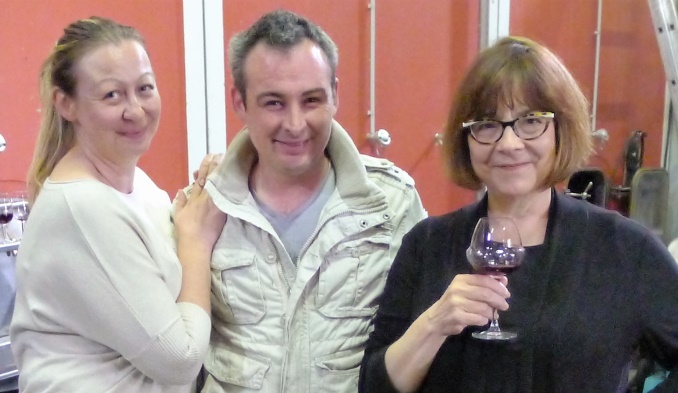 Marie Line and Sebastien Palon with Hélène

The Palons sold their winery to the Deltin family a little while ago (check out Eulogy for a Winery at 'Gentleman's Portion' for all the sad details). But not before Sebastien Palon had a chance to produce their 2018 vintage wines. We have managed to obtain some of his red and white Vacqueyras and red Gigondas and they are on their way to the LCBO. We expect to see them in a couple of months and will let you know when they are available for sale at LCBO.com.
Domaine Roger Sabon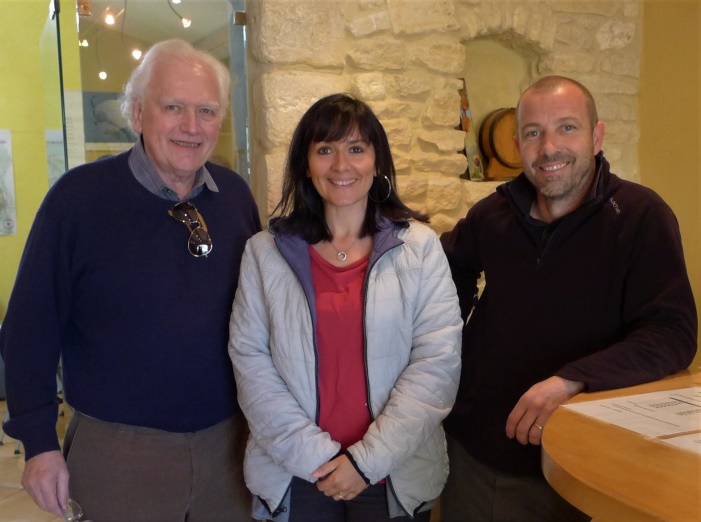 Moi with Delphine Sabon and Didier Négron

We have sent our order for the 2018 Châteauneuf du Pape and 2019 Rhône By Roger Sabon to the LCBO and are waiting for them to issue the purchase order, which should happen this week. Included in our order is a new red wine from Domaine Roger Sabon called Le Sabounet from the 2019 vintage. This Vin de France is made from Grenache, Syrah and Cinsault and will be very well priced.

Domaine Giuliani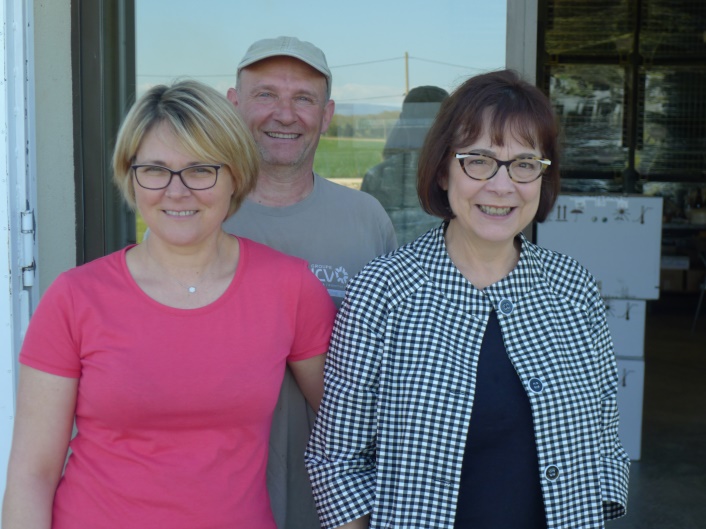 Aline and Bernard Giuliani with Hélène
We were all ready to place our order for the Châteauneuf du Pape and Côtes du Rhône Les Notes de Louis but the Giulianis' label supplier has not been able to deliver the updated labels! As soon as they are available, we will complete our order.
Château Malijay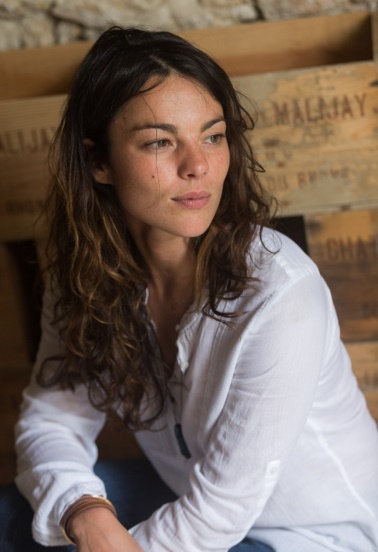 Aude Deltin

This is a new winery for us; the folks who acquired Domaine Palon. And, they make very, very good Côtes du Rhône and other delicious, well-priced wines at Château Malijay. The LCBO is in the process of setting them up in their files and as soon as they do, we will place our first order. It will be for a red, a white and a rosé called Le Prince de Malijay, La Princesse de Malijay and Le Fou de Malijay respectively. We hope to have these little beauties available by early summer.
I have contributed fifty posts about our experiences in the wild, wacky and wonderful world of wine to a delightful lifestyle blog called Gentleman's Portion. The latest is titled Burgundy – How Coincidental! Please join me and my fellow contributors, Nigel Napier-Andrews and David Moorcroft, as we regale you with a good helping of everything great in life.
Here's how LCBO.com works. We will supply the LCBO with selected wines and you or anyone else in Ontario can order and pay for them on-line via the 'LCBO.com' site. The major benefit to you is that the wines will already be here at the LCBO warehouse and will be delivered in a short amount of time. By paying a $12 delivery fee, they will ship it (regardless of quantity as long as the order is for $50 or more) by way Canada Post to any address in Ontario and it will be delivered within four business days. Or, you can avoid the shipping fee by having the wine sent to any LCBO store you designate. The store will call you once it is ready to be picked up. This process will take from one to two weeks (possibly up to four weeks in remote areas). Another benefit is that you will no longer have to provide us with the LCBO Lab Waiver email.
Please get in touch with me if you have any questions, would like additional information or would like my help ordering your wine. The LCBO will assist with any post-ordering issues. Contact them at 'helloLCBO'.
Our web site will grow and change as we respond to the needs and preferences of our members. We appreciate the time you take to tell us about how we can improve our web site, and invite you to pass your comments and suggestions along to us. Click here to send us an e-mail and let us know what you think.