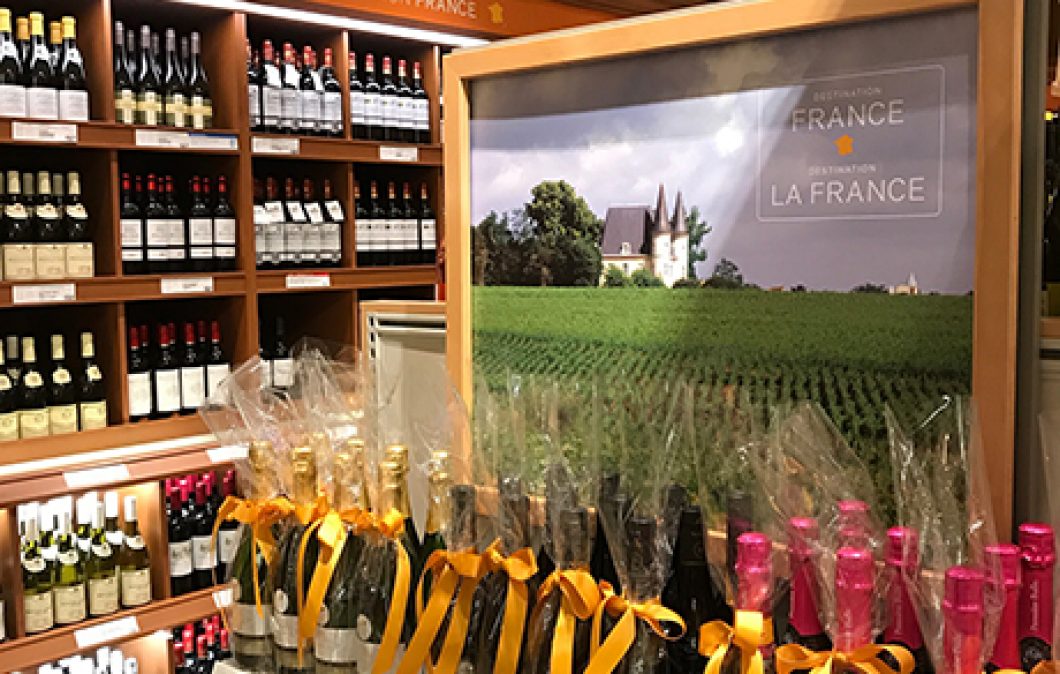 Update : All the 2017 Châteauneuf du Pape Réserve is gone and only a single magnum of their 2015 Châteauneuf du Pape Le Secret des Sabon remains.
There is are four bottles of Domaine Roger Sabon's 2017 Châteauneuf du Pape Réserve and a single magnum of their 2015 Châteauneuf du Pape Le Secret des Sabon sitting in the LCBO's Destination France basement boutique in Ottawa. They have been there for quite a while and, what with the pandemic-related issues and concerns, they are likely to stay around for a good time longer.
So what, you might reasonably ask?
Here's the issue. It all revolves around the bar codes on the bottles. Like many other wineries that do adorn their bottles with bar codes, (many wineries eschew them altogether because they feel that they denote supermarket wines) Domaine Roger Sabon does not change them from year-to-year. They expect their wines to be snapped up in no time. Sabon's 2018 Châteauneuf du Pape Réserve sports the same bar code as the 2017 and the 2016 vintages and so on.
Understandably, this doesn't work for the LCBO. If inventory from one vintage remains in stock, they can't add a new vintage because the price (and also the product description) could well be different. They rely on the bar codes to differentiate one vintage from another.
Our next shipment of Sabon delicacies is due to arrive at the end of this month and will be available to be listed on LCBO.com sometime in July. However, they won't include the latest vintages of the wines currently held at the Ottawa Destination France boutique unless they have all been sold.
At the Destination France Boutique in Ottawa
Here are the Sabon wines currently at the Destination France boutique in the LCBO's 275 Rideau Street store:
If you would like any of this wine, I'll be happy to arrange to have it transferred to your local LCBO store in your name. You will be advised when it is available to be picked up and you will pay at that time. Just let me know what you would like and to which LCBO store you would like it sent.
Cheers!
Jim, Hélène and Kate
www.arthursellers.com
jaswalker@arthursellers.com
hbuisson@arthursellers.com
kwalker@arthursellers.com
PS: Follow My Vinous Adventures on Gentleman's Portion - I have contributed fifty-one articles about our experiences in the wild, wacky and wonderful world of wine to a delightful lifestyle blog called Gentleman's Portion. The latest is titled A BEAUTIFUL DAY IN BURGUNDY. Please join me and my fellow contributors, Nigel Napier-Andrews and David Moorcroft, as we regale you with a good helping of everything great in life.
PPS: The 2018 Palon Vacqueyras Rouge and Blanc and Gigondas Rouge will be released any day now.